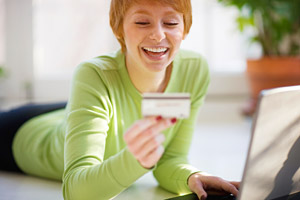 About Us
AmeriCash Advance is a leading pioneer in providing online Payday Loans and Cash Advances by the Internet.
The process of obtaining secure fast cash payday loans, or a cash advance from us online is simple and convenient. Upon fast approval, we will provide your payday loan cash advance request up to $1500 to arrive in your account overnight, or instantly load your Free AmeriCash Express ATM Card.
Payday Loan Advance programs through AmeriCash Advance are very simple and secure. You can get a cash advance or payday loan with two simple steps: 1) Fill out our online loan application and 2) send your current 30 day bank statement with our convenient, fast no fax system (required by law). Its that easy to get a cash advance or payday loan, so apply now.
How much can you get in a payday cash advance: In some states the maximum amount allowed is $500 but in other states the maximum allowed is as high as $1500. As well, any cash advance or payday loan amount approved will also be determined by your income level.
The benefits of a low cost payday loan: You can obtain fast cash for emergencies and it can help you avoid bank overdraft fees.
How soon can I receive my cash advance or payday loan: Loans at AmeriCash Advance are indeed overnight payday loans so you can feel good knowing that the money will be in your bank account the next business morning.
If you are looking for a fast cash payday loan then AmeriCash Advance is here for you, so apply now.
All of us at one time or another have experienced being short on cash between paydays when an unexpected situation arises. AmeriCash Advance provides you with a secure, confidential way to obtain fast cash payday loans between paydays online, all from the privacy of your computer.
AmeriCash Advance is a regulated licensed lender. We ensure all information obtained from you is electronically secure and all transactions are conducted with strict regulation regarding fees and APR disclosures. Our customers always have peace of mind in knowing they are being made fully aware of each payday loan transaction and its respective term(s) every step of the way. AmeriCash Advance is always up front. There are no surprises, only appreciative prompt service by our customer service professionals. AmeriCash Advance will continually strive to retain your trust by providing you "the customer" the most convenient way possible to obtain fast cash loans / payday loans / and cash advance.
Cash advance payday loans are simple and convenient with AmeriCash Advance. To apply for a cash advance or a payday loan online, click the "Apply Now" button below.
(1) The loan is designed as a short-term cash flow solution and not designed as a solution for longer term financial problems;

(2) Additional fees may accrue if the loan is rolled over; and

(3) Credit counseling services are available to consumers who are experiencing financial problems.
A payday loan is not intended to meet long-term financial needs