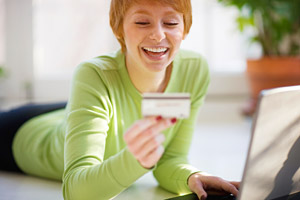 Online Banking Verification System
We Need to Verify Your Bank Account! Online Banking Verification Software
This is a small and simple utility that will allow you to easily send a copy of your online bank statement to us so that we may quickly verify your employment and approve your loan.
*Please note that we will need to verify your bank account through this utility however we recommend that you take advantage of the utility below as it is easier and will help speed up your approval!
Click here to download the utility.* Save it to your desktop or any other preferred location on your computer and double click it to open it.
FASTER APPROVAL - FASTER CASH
We will send you notification once your application has been approved or declined.
* This program is compatible with Windows based computers.
** Only the screen shot is sent to us! There is no risk of any information from your computer be accessed.