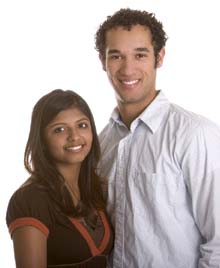 Privacy Statement
It is our intent at AmeriCashAdvance.com to establish a relationship with our customers that ensures our commitment to your privacy. Our Privacy Statement is established to inform you of the information gathering and dissemination practices for AmeriCashAdvance.com
Electronic Verification
We use any/all information obtained in the transmission of data electronically to verify who we receive information from. Our web server validates your online identity when you access our secure pages for security purposes and to help satisfy our standards for financial due diligence.
Registration Forms
The Registration Forms on our site request contact information (such as: name, e-mail, and postal address), financial information (such as: bank account numbers), unique identifiers (such as: social security number and mother's maiden name), and demographic information (such as: zip code, age, income level.)
Contact Information, Financial Information, Unique Identifiers, and Demographic and Profile Data are requested and used to verify the applicant's identity, employment, validity of a U.S. bank checking account in good standing; also that the applicant receives direct deposit payroll from employer and other verification factors, that determine risk of utilizing an electronic check to obtain a cash advance under our procedures and requirements stipulated on and in our web site.
USA Patriot Act
As required by Federal law, the information obtained by applicant will be used as necessary to confirm and verify applicant's identity.
External Links
This site may contain links to other sites. Americashadvance.com is not responsible for the privacy practices or the content of such Web sites.
Security
This site has security measures in place to protect the loss, misuse, and alteration of the information under our control. To ensure the confidentiality of information given, we utilize certification from GoDaddy using 128-bit secured server encryption on all confidential data transmissions.
Supplementation of Information
This site supplements the information that you provide with information that is received from third parties such as consumer reporting services (Teletrack). Purposes of use of these supplemental information resources, include but are not limited to: verification of employment; verification of a valid, usable checking account in good standing at a U.S. domiciled and licensed financial institution; verification of factors that determine risk of utilizing electronic transfers to obtain a cash advance under our procedures outlined in the web site.
We do not share, rent, sell or otherwise disclose your provided information to third parties. We would only release such information as necessary and required by law enforcement or governmental officials in compliance with law.
Age Compliance Policy
This site DOES NOT conduct business with anyone under the age of 18 at any time. Consumer self-initiated personal information provides the basis of determination of age suitability on this site. Information submitted to our website pages is used to verify age qualifications. All efforts are made to ensure age validity of the applicant.
Data Accuracy
This site provides an easy way to keep your information updated. Simply send an email with your pin and customer number and the information that needs to be updated.
You can send email to [email protected]
Contact Us
If you have any questions regarding any of the information or procedures of AmeriCashAdvance or this website, Email us at: [email protected]